Writing Enticing Scenes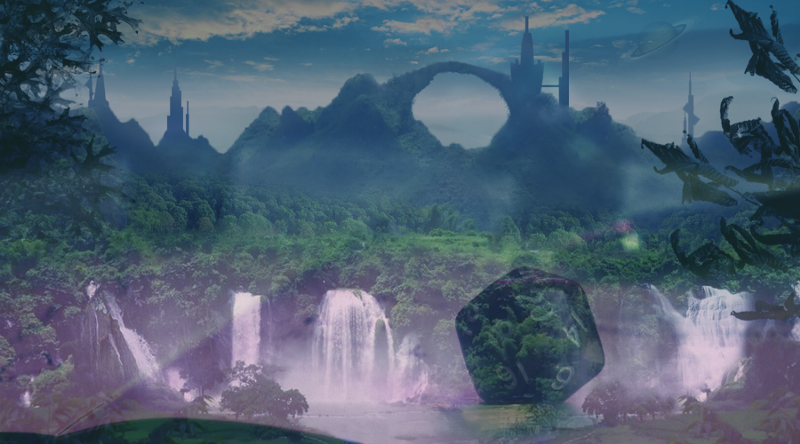 That Will Be Memorable & Exciting
These points can not only help other game masters and dungeon masters run fun campaigns for their own players; but can also help other writers write fantastic scenes in their own work.
There are several constants between storytelling, fiction, and tabletop roleplaying games. There are some rules, there are some methods to establish scenes and tropes that you can fall back on to create a sense of familiarity for your readers. Between the three, however, you get an immediate dose-response from players who are in your tabletop game. They are there with you at the moment, and they get to watch as you laugh maniacally as their favorite non-playable character is suddenly killed off in spectacular fashion, despite some precautions they take to protect them.
It's a cathartic experience. Now, I am a very fair game master, and I considered the precautions and preparations the players made prior to the last boss in the one-shot I ran. Still, the character that they had grown attached to, despite their best efforts, fell to the will of the dice gods.
No one was upset by this, however. In fact, by the end of the night, people were saying just how much fun they had from the event, and how lucky their own characters were to have survived. I've read several horror stories of other game masters pulling off the same scenes and eliciting a very different response from their players. After some reflection, I found that this had much to do with how the expected scene was being framed and built toward from the start.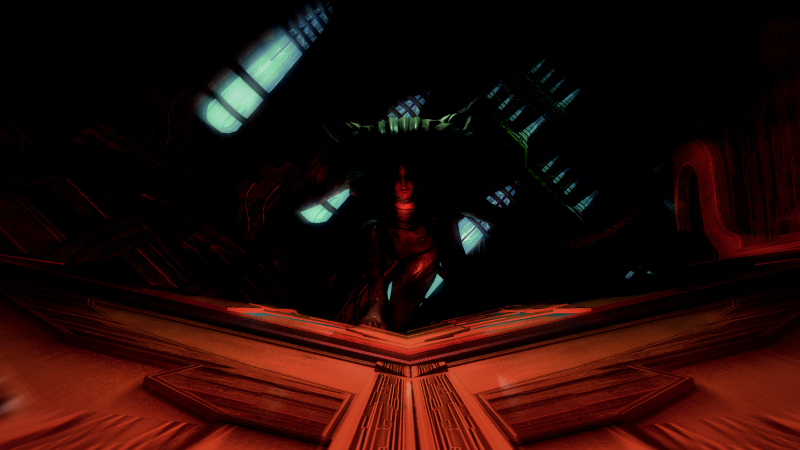 The scene was a part of a small series of events, set within Final Fantasy XIV's Endwalker expansion. Our Free Company was not immediately engaged with the events of Endwalker. However, we were involved in the procurement of a massive amount of Refined Adamantite from Allagan Ruins (tied to the Main Scenario Quest: Bonds of Adamant(ite) ).
The last boss of these events was a Blasphemy (a.k.a. Terminus Stalker), which made its grand entrance by yeeting an Immortal Flame Lieutenant into an empty elevator shaft. The boss itself was reasonably tough, but the players managed to kill the boss before making their grand escape from an Allagan ruin on the verge of initializing a self-sterilization protocol.
The after-scene wasn't one of grand celebration, but one more of melancholy and a thankfulness to be alive (especially as one of the player characters was close friends with the Flame Lieutenant who died). Out-of-character, though, everyone thoroughly enjoyed the entire event series and is looking forward to the next set of 'Leves'.
I later asked one of the other game masters for the group what made this event series work well in particular. After some discussion, we boiled down two key points that made the event series exciting and memorable. These points can not only help other game masters and dungeon masters run fun campaigns for their own players; but can also help other writers write fantastic scenes in their own work.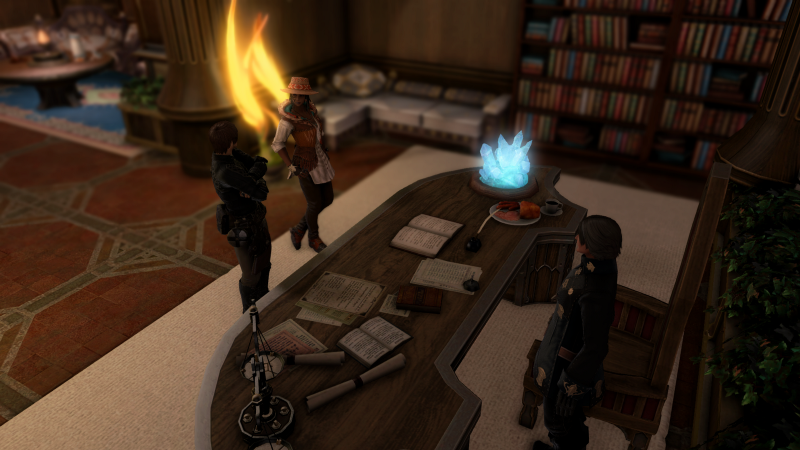 Prelude Information, Set-up, and Dialogue
Before the final boss encounter, we held two prior scenes that helped establish the premise of the entire ordeal. While the second scene was more of a classical dungeon dive, the first scene was actually a prelude to the actual venture. It was a non-combat, 'open roleplay' scene where the players were left free to do as they pleased within the base camp.
I took the time to detail a lot of set-up information during this scene. The premise, state of the world, the fears of the other characters, and more. It helped to ground the players and immerse them in a setting where they are, in fact, contributing to a greater cause (that of helping the Scions of the 7th Dawn save the world). The players also took the time to meet some of the other Immortal Flames, including the Lieutenant who would die later. Through actions of their own, they helped boost the morale of their NPC battalion, which later saved the rest of the NPCs from not turning into Blasphemies themselves as they rallied with the players against the thing that killed their leader.
This prelude scene not only helped flesh out the story; it also gave the players a meaningful connection to the other characters they interacted with. In traditional writing, a majority of plot-driven narratives rely heavily on these relationships to not only reach the end goal of the story, but also engage a reader on a personal level as they relate to the characters they read on. It's the small things, the interactions between multiple characters during their downtime, that really help to immerse readers, and show that you do not have to rely on overly flashy action set pieces in order to entice them from the start.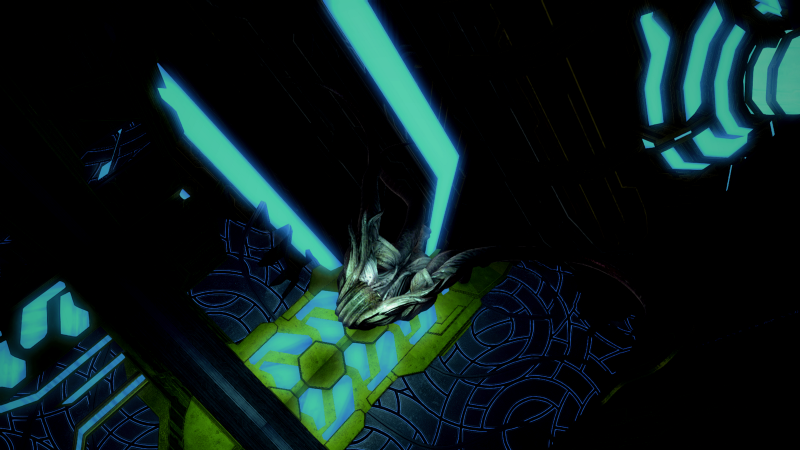 Environmental Storytelling
Character to character interaction is not the only thing that helps to immerse readers. During the final boss scene, I made a pointed detail about the room my players found themselves in during the escape. They found themselves in what clearly looked like a quarantine chamber, containing different still-life entities within glass tubes.
Save for one, that looked like it was broken some time ago. Now, a couple of the players and NPCs commented it was likely an old experiment that progenitor Allagans created during their time that had broken from its confines. It was long gone, but those who understood the lore of the Blasphemies knew they can be created out of most living beings. While it was not specified that this happened to the trapped being, it was now a possibility in the minds of my players. It left one player paranoid enough that, while they were calling down their escape elevator, they decided to ward the doors of the elevator shaft (which was exactly the place I had planned for the Blasphemy to burst through).
I waited a full round of combat while I threw a couple of standard defense drones at the party (mooks compared to the party's overall power), before circling back to that elevator. I took into account the defenses my rightfully paranoid player erected… there was a real possibility, because of their actions, that the Flame Lieutenant could have survived.
Unfortunately, the dice gods were not in the party's favor.
I feel that had I not provided the hints that would have suggested something could go wrong, the Flame Lieutenant's death would have been extremely cheap. But because I provided that bit of environmental storytelling, and because I allowed for an opportunity for a counteraction, the final boss's appearance was that much scarier because despite the player's best efforts, it still managed to brute force the wards erected and kill my NPC.
It made the scene that much more impactful. It was much more intense, as the boss was actually quite difficult to deal with. As one of the defense drones was still active and kicking, I decided to actually add an additional piece of environmental storytelling by having the drone beep out a warning about an "escaped, unrecognizable subject" and start attacking the Blasphemy instead of the party. Those who predicted what happened then had that gratifying confirmation that they were right about their assumptions.
Environmental storytelling is the other side of the narrative coin, in contrast to character-to-character interaction. It is subtle and concise. Readers have to make their own predictions as they are piecing together information provided by the writer. They can either draw their own conclusions to the narrative, or have that information expounded on later through additional environmental storytelling or dialogue.
It makes the reader feel like an explorer, ever vigilant for clues to what might happen next in the plot, or what came before. It is a narrative storytelling tool that has been popularized by games like Dark Souls and Pathologic, as well as short animated works like Puparia. Avid world builders can make serious headway with environmental storytelling in their novels and other works, and leave a little mystery in the literature for their readers to solve themselves.
---
These were the two additions that turned a scene from a potential point of contention to a memorable, exciting, daunting, and dire scene for my players. I hope, after you implement these tools of preparation and narrative storytelling into your work, that they'll also function to enrapture your readers.
Comments
Sign In or Become a Subscriber to Comment.

Penman Ventures Newsletter
Join the newsletter to receive the latest updates in your inbox.