What Writing For Doctors Is Like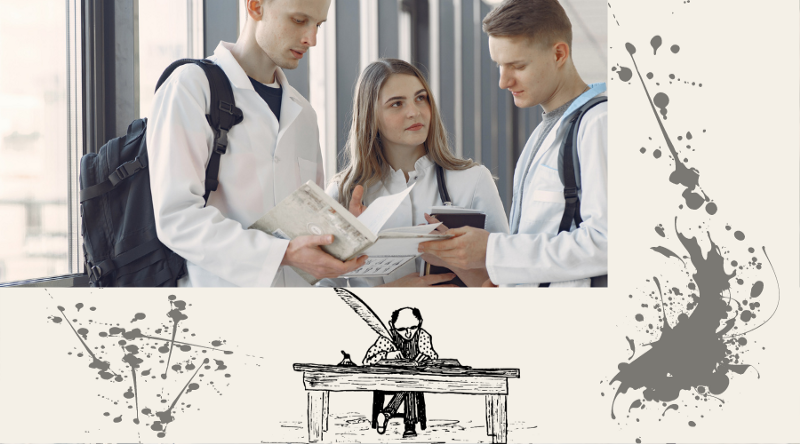 Those of you who have been following either some of my stories here or my social media pages, especially LinkedIn, may know that I work full time at a pain management clinic. It's been about eight years now since I've started there, and I don't expect to leave anything soon. At least, not until I have accomplished a few of my own projects, which are underway. Some of it involves a lot more writing.
Among my list of duties for the clinic, I also started ghostwriting for my doctors around three years into working there, after they read some letters I drafted for patients who needed appeals submitted to their insurance companies.
It did not take long for them to ask if I could help them with some of their own duties for extra pay. This new purpose, paired with my surprising love for public health research and writing, has led me to try my hand at more freelance work.
Because I figured no client would be more frustrating to work with than the doctors I work with.
Now please do not misread that statement as "I dislike the people I work with". I love each of my doctors, and I do a lot for them and the clinic to make sure it is always running the best as it can be. What I mean when I say that they are frustrating to work with is that medical writing itself can be extremely specific and nuanced, especially when you're new to it.
I do not just write for my doctors. I have not had one project from them that was specifically just for them. A lot of medical writing involves understanding the people who are asking for us to write a letter or a report for.
In most cases, this means lawyers.
We work with several lien companies that help patients who recently suffered motor vehicle accidents. On average, it's estimated that around 22% of people who have suffered an auto accident develop chronic widespread pain. A lot of our patients were pain-free prior to an accident or trauma that caused irreversible damage.
Lien companies like to resolve their cases as quickly as they can, while ensuring that their client has had the proper care that they need. We write a lot of narrative reports as a result; routine reports that have gone over the patient's care so far between doctors, with a prognosis at the end of the report.
But it is not as simple as stating whether someone is cured. While we have a few cases where the patient is significantly better after receiving their treatments, we have a fair amount of patients still who are likely chronically debilitated because of their auto accident. Writing narrative reports for these cases is a little trickier. While we have to work on closing out a patient's case, we also have to make sure that the agreements in which they settle the auto accident case will be sufficient for the patient in the long term.
It takes time to understand the jargon for these papers in order for them to be sufficient. The same could be said of any metric-defined paper that you, as a writer, will need to write. Coming to a niche of topics of which you specialize in, however, will help you in the long run in being successful. By the time I had my health content written to a science, I quadrupled the amount of commission I received from not only doctors in my clinic, but our partners as well. It is definitely worth specializing in the type of writing you want to do.
---
Comments
Sign In or Become a Subscriber to Comment.

Penman Ventures Newsletter
Join the newsletter to receive the latest updates in your inbox.