Welcome to Penman Ventures: Ghost.io Implementation and Writing Services
Newsletter: Issue One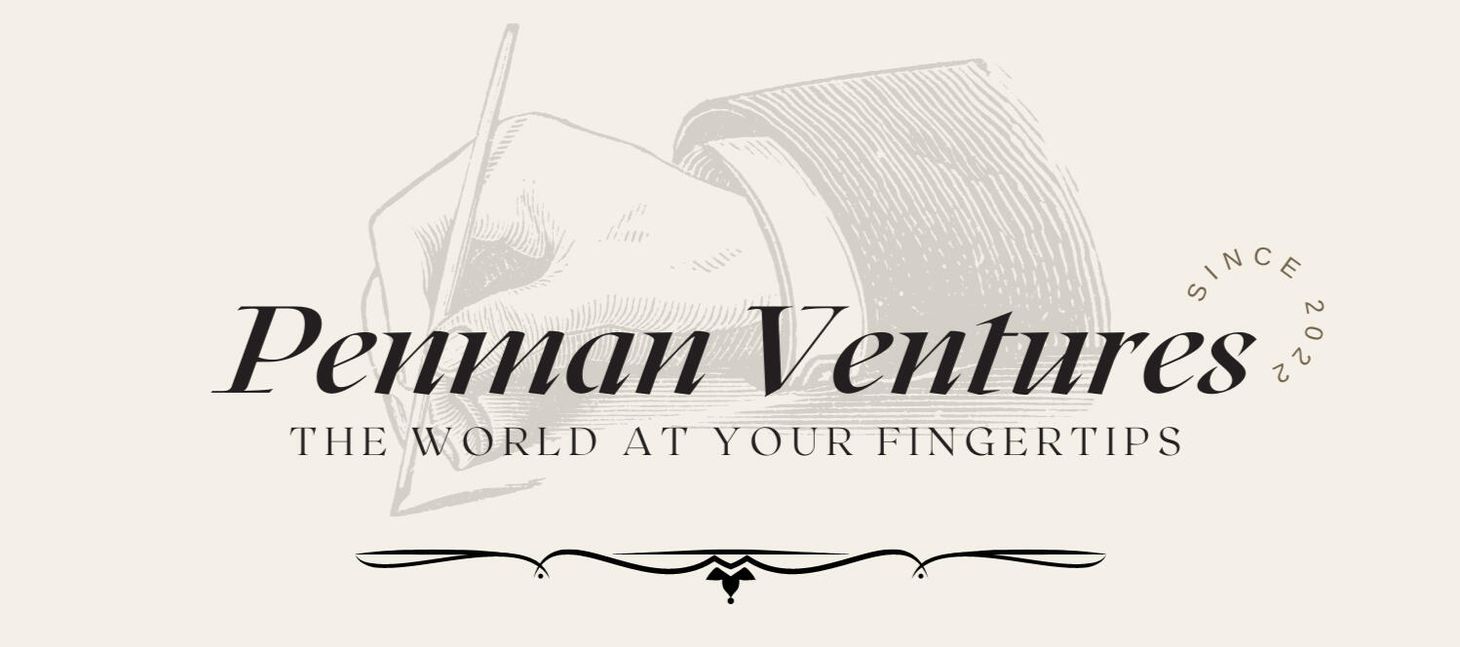 I should start with who the "Penman" actually is. By definition, a penman is a person who is skilled or professionally engaged in writing by hand, typically, as a clerk, on behalf of others. An author.
Here at Penman Ventures, the Penman is me. Welcome, my name is Gabriel. I am a hobbyist storyteller, a public health / healthcare professional, and medical writer. I have worked as a medical administrative assistant in healthcare for over seven years, and have always been passionate about helping others and doing so through my writing and research.
Those of you who have visited the About tab of my website will already know this though, so I won't recycle the content there for my first newsletter since relaunching this website. I think it'll be better instead to talk about the growth and progress Penman Ventures has made so far this year instead, and to explain the direction that it is going.
History of Penman Ventures
I started Penman Ventures on January 1st, 2022. I had wanted to pursue my writing career for years, and started to take up more and more projects from my employer to expand my portfolio after completing my Bachelor's in Public Health. I helped my doctors and practice CEO out with a myriad of writing projects, including:
Patient Chart Review and Meaningful Use Metric Reporting
Patient Medical History Narrative Reports
Ghostwritten Independent Medical Examinations
Independent Medical Examination Rebuttals
Epidemiologic Meta-Analysis Papers
And White Papers / Proposals for Anesthesia Services.
I find extreme joy in working on these projects, and knowing that they are helping someone. Especially with those IME rebuttals - I can't tell you how many times we've had to tear up another doctor's IME of a mutual patient with those rebuttals for gross misreporting that could have barred someone from access to healthcare.
Still, I wanted more.
I hadn't considered the possibility of freelancing until my new wife and I had a conversation about my writing during our honeymoon the summer before. She was always very supportive of pursuing my passions, and we had a wonderful talk about what I could do to advance my passion in writing through freelancing. I considered simply finding another job at first instead of freelancing, but unfortunately came across a dozen content mills that were simply not worth the time or effort it would take to produce for them (especially since the rates they would pay would not justify me ever leaving my current job).
So at the beginning of the year, I registered myself instead. I created Penman Ventures as an LLC, registered a domain name, and made my first website through Carrd.
It was a simple, but aesthetic landing page with all of my contact information, links to my new social media accounts, and a contact form. It was suitable, at first, although I discovered how much I was hampering myself by not having a means to submit newsletters and blogs without costly plugins and services like DropInBlog. I tried out Medium for posting my content at first, but was disappointed by how lackluster the benefits of their partner program was.
I did eventually join the Freelance Writer's Den however, and found some suitable alternatives and solutions to my problems. I found Ghost.io and narrowed down my writing niches considerably.
So, here we are. Penman Ventures, a new website with an in-house CMS, customized for my personal needs. I have to say that I am still very impressed with Ghost and how often they update and improve their systems, providing an alternative to WordPress for writers (I'll be honest, WordPress was just way too bloated). The ability to create a newsletter to email readers is also another tremendous benefit for my own needs. I'm hoping that they continue to improve Ghost to the benefit of its users and its readers. And, I hope that through Ghost, I'll be able to provide a good site experience for readers following Penman Ventures.
My Current Niches and Ideal Clients
While I enjoy writing on a myriad of topics (I.E. entertainment, gaming, technology, etc.) all the best experts in the world of freelance writing recommend picking a couple niches to get comfortable in for a majority of my work. You can likely guess what I ended up deciding on. I enjoy writing topics on public health and personal wellness, especially on topics concerning new innovations in the field, including medical tech / devices and preventative care. I also choose to write on creative arts, and the wellness aspect that is essential for creatives.
If you need someone good with words to convey medical copy, to write white papers and proposals to support your business, or even to manage a newsletter that you would like to send out to your patients once or twice a month, reach out to me. Let's see what a Penman can do for you and your company.
The Penman Ventures Newsletter
I mentioned earlier today that Ghost had Newsletter functionality. I had tried making a blog in the past through Medium and did not enjoy the fact that in order to be successful on Medium, you essentially had to run your own content mill. Still working full time, I did not have enough hours in the day available to write 5+ articles in a day while still maintaining quality in my work.
Instead, I am opting to run at least a monthly newsletter that will detail my ongoing ventures, as well as follow topics related to public health and healthcare that I find interesting. This may include other news articles, research, new technology, and more. Subscribe if you would like to follow my current endeavors and if you would like to stay informed on the latest and greatest in personal wellness, public health, mental health, and creative arts.
Subscribers can also take part in conversations with myself and others through Ghost's commenting feature too, adding the ability to build a community of like-minded readers, writers, health enthusiasts, and other professionals.
Penman Ventures Newsletter
Join the newsletter to receive the latest updates in your inbox.
Comments