Routine in Health: The Struggle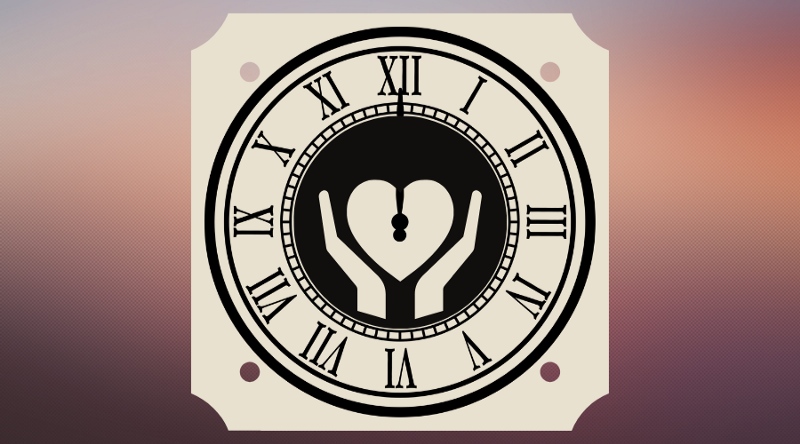 We are creatures of habit. Growing up, we become more and more accustomed to following a set schedule throughout the day. Go to school, come back home, do your homework, take your free time. This chronic use of scheduling only gets worse when we become adults, and have to factor in things such as work and paying bills. One thing that has slowly been phased out of our daily activities as early as childhood, though, is physical activity. There is a reduced emphasis on physical activity, health, and fitness in our school curriculums. I find it a travesty that class requirements nowadays include the bare minimum in physical education, and some schools have actually phased out recess and nutrition in the gutting of the curriculum. Unbelievable. It is no wonder that America faces an obesity crisis, with prevalence rates as high as 42.4%.
I'm not really here to talk about how the school system is failing our children. Not today, anyway. What I wanted to discuss is why it's difficult to return to or, for some, start a routine that emphasizes health.
After graduating from highschool, I did not have the best health habits. I ate a lot of junk food, and did not remain as active compared to when I was running cross-country. My metabolism dropped, and I gained a lot of weight for someone who was barely 120 pounds prior to graduating. It wasn't until after my sophomore year in college that I realized I was not treating my body as I should, and that if I did not get back into a good health routine, it would not take long before I developed some health issues. It took a large effort, but I did manage to get back into a somewhat decent health routine.
It was an uphill struggle. But after a couple of years of commitment to my health, I am back in the green with some extra muscle added on as a bonus. And if I looked back on my progress… I can safely say that I have come a long way. In that same retrospect, however, I realize that there are a lot of factors that work against people who, like myself, are looking to get back into that health routine. Let's discuss these factors to shed some light on what it really takes to get back into the routine, and some recommendations for those starting their journey.
---
Optimal Nutrition
Foremost, optimal nutrition remains the number one issue for many people trying to begin a new health routine. It should not come as a surprise that nutrition and diet accounts for about 90% of the battle for better health. You'll hear the rare case of someone being able to eat anything they want and not have it affect their body, but not all of us are so lucky.
…find ways to make the process fun. Listen to music on loud, or make it into a family activity where your spouse or kids are involved.
When we are especially busy, most of us won't have time to cook our meals throughout the day. We have to resort to easier options for meals, such as snacks or fast food. On most occasions, this as an alternative does not provide for optimal nutrition. Looking back, I shocked myself with just how often I've opted to go to Wendy's or Chick'fil'e for lunch because I didn't take the time to prepare lunches to bring to my college classes.
Thankfully, this can be something we can fix, though the solution requires a bit of preparation. And a considerable amount of willpower. Meal planning. Meal planning has become essential for optimizing nutrition, and therefore why diets and meal services like Hello Fresh are so popular. Neither diets or meal services are truly needed to eat healthy and research what you should eat in order to achieve your goals. In my case, I got into the habit of portioning the meals on my plate: One third vegetables, one quarter protein, and what's left for carbohydrates (usually rice or some sort of starch). There are some good resources out there for determining what you should eat to either lose weight or gain muscle. I would recommend starting with a simple calculator as a baseline for optimizing nutrition, such as Macro Calculator. Also, there are always nutritionists who you can see for a more tailored approach to optimizing nutrition. As far as the act of preparing meals goes… find ways to make the process fun. Listen to music on loud, or make it into a family activity where your spouse or kids are involved.
---
Finding the Right Exercises
There are several exercises, of course, that will be good for health all around. Swimming, running, biking, these exercises involve using the entire body and, therefore, cover most of your needs. Did you know that amongst these full-body exercises, deadlifting is one of the best exercises for weightlifting and muscle gain? I didn't, at first. If you are looking for exercises to fulfill a more specific goal, like improving a muscle group or the flexibility of your joints, you may be bombarded by the number of different options you have.
Coming up with a schedule of exercises to fulfill a goal can be difficult. It is also difficult to determine if what you are doing is actually helping you (and not causing more damage). To deal with this issue, I would recommend looking at different work out plans and programs from those who have been exercising for some time, or have an education in physical therapy and training, specific to your goals.
I tried not to go over that hour, instead putting my best effort into the short time I've given myself.
I remember wanting to lose both body fat and build muscle, so I looked at programs such as 930X, AthleanX, and even Julia Michaels (I am not lying). I ultimately went with AthleanX, but there are many professionals out there who have published their plans and recommendations on media, books (like Robin McKenzie's exercises), and even free phone apps. You have a lot of options in this, so use anything that fits your needs.
---
Handling Time
It is easier to have a healthier routine when we are young. As we grow older though, we become busier. Whether with families or with work, it gets to a point where you may have to sacrifice one activity for either meal planning or exercise. If you are following a more stringent program that requires exercising five or more times per week, you definitely have to be mentally prepared for just how much that program will eat into your free-time.
Which is why, for most people, I would recommend starting with a set number of days per week (or picking specific days out of the week where you are not as busy) when you exercise. You can always adjust the schedule, but when you are starting out, picking an hour out of the day to exercise or meal-prep, or at least one day in the week to meal prep / three days out of the week to exercise helps to ensure you do not burn out too early. When I first started, I picked an hour in the evening to dedicate to working out. I tried not to go over that hour, instead putting my best effort into the short time I've given myself.
Getting a handle on your health again can be a struggle. The most important thing to remember though about this effort is that it is a journey, not a race. Pacing yourself, setting small goals that will help you build towards something bigger, will ultimately help more than trying to jump into a new lifestyle. And incorporating a health routine back in your day to day is a lifestyle change. It will take effort. But in the end, it is almost always worth it.
---
Comments
Sign In or Become a Subscriber to Comment.

Penman Ventures Newsletter
Join the newsletter to receive the latest updates in your inbox.