Open Relationships and Romance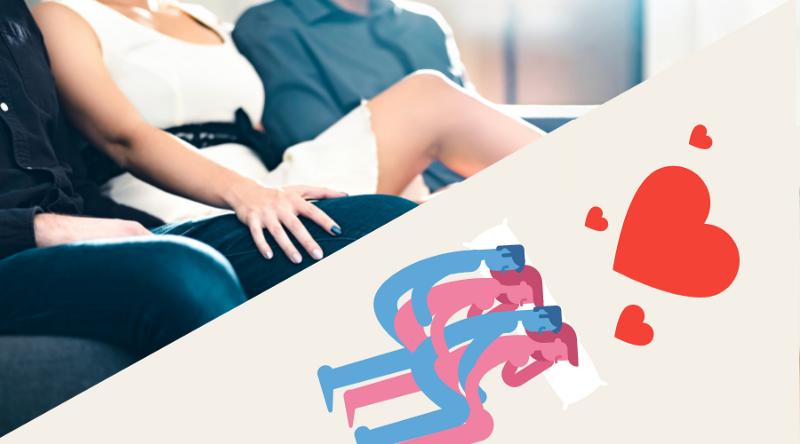 Casual sex, polyamory, unrestrained romance and open relationships. Thoughts, topics, and ideas that are being normalized in the 21st century while limiting factors such as religion and monogamous values are growing less influential. Indeed, even big names and personalities are advocating for this alternative take on romance while touting that the relationship benefits outweigh the stigma behind having more than one partner. But does this lifestyle actually make for healthy, happy, long-term relationships?
Well, it would depend on your own romantic needs and goals.
It should be said that open relationships are not for everyone. Monogamous relationships are still considered the norm today, and individual temperament ultimately decides whether polyamory is right for a couple. Consensual non-monogamy could only be defined as an arrangement agreed upon by both members in the relationship.
If only one person in the relationship is explicitly "okay" with polyamory while the other is cold to the idea, then you cannot consider that consensual non-monogamy. In this case, the partner in this type of arrangement could very well not be okay with it, but are facing extenuating circumstances that prevent them from voicing their disapproval of the idea. This would also imply that neither person has any qualms with sharing their partner for both sexual and non-sexual activities.
Polyamory also comes with its own risks. Those who have two or more partners are inherently at increased risk of poorer health outcomes than those who are monogamous (higher probability of STIs). The potential for conflict can arise too, even after the couple consent to non-monogamy, which could have disastrous effects on the relationship.
However, some studies have suggested that there are true benefits to an open relationship if both adults in a coupling consent to non-monogamy (have agreed to an open relationship with no outside matters factoring into the decision). This can include increased variety in activities to do and needs met, as well as individual growth and development. An open relationship requires an immense amount of trust and communication between the couple, which could translate to other intrapersonal relationships.
It should be noted though that these additional benefits are not mutually exclusive to polyamory. Monogamous couples could strive for these same benefits as well through exploring their relationship on a deeper level, although this may be limited depending on life experience overall.
In summary, open relationships do not appear to hold any inherent benefits over monogamous relationships in couples where both partners have expansive life experience to add to their relationship. There is also increased risk for poor relationship and health outcomes for couples in an open relationship. It is a lifestyle choice that few could enjoy; but those who find how to make them work and minimize risk are likely to experience the benefits to their full potential, as an alternative to more in-depth exploration into a monogamous arrangement.
---
References
Moors, A. C., Matsick, J. L., & Schechinger, H. A. (2017). Unique and shared relationship benefits of consensually non-monogamous and monogamous relationships: A review and insights for moving forward. European Psychologist, 22(1), 55-71. doi:http://dx.doi.org/10.1027/1016-9040/a000278
Comments
Sign In or Become a Subscriber to Comment.

Penman Ventures Newsletter
Join the newsletter to receive the latest updates in your inbox.