This season, you'll likely start to see an increased frequency in new postings and updates concerning my work. That's because I'm moving full speed ahead with products and deliverables that'll mark the start of the next leg of Penman Ventures.
I'm speaking of a newsletter that I am helping a pain management clinic launch for their referring providers and their patients. An effort to generate more leads and more business for a company that is ready to spring out of their post-COVID slump.
I had the pleasure of working with Peak Anesthesia and Pain Management, and discussing from the perspective of a copywriter how they can improve their business and online presence going into 2023.
There's big plans to revamp their website and page copy, but we'll be starting with a newsletter directed to their referring partners. And here, I'll be previewing the first two pages of their new newsletter (designed and customized by myself).
Newsletter Launch:
Peak Anesthesia & Pain Management
I've worked with Peak Anesthesia & Pain Management for a long time. Almost eight years, to be exact. First as a medical assistant, then as their quality assurance specialist. Separate from patient care however, they are also my first client since I've started freelance writing.
I was paid separately from my other titles to do other projects for them - namely medical writing for their doctors. They've been supportive of Penman Ventures, and I thank them for the opportunities to expand my portfolio they continue to provide.
The newsletter will be a first step toward launching the clinic out of their post-COVID slump and back into the market as the best Pain Management clinic in the Denver Metro area. It'll not only bring back a positive online presence to the clinic - but it'll also be their primary method to reaching out to new referring providers and partners in the near future.
Behold: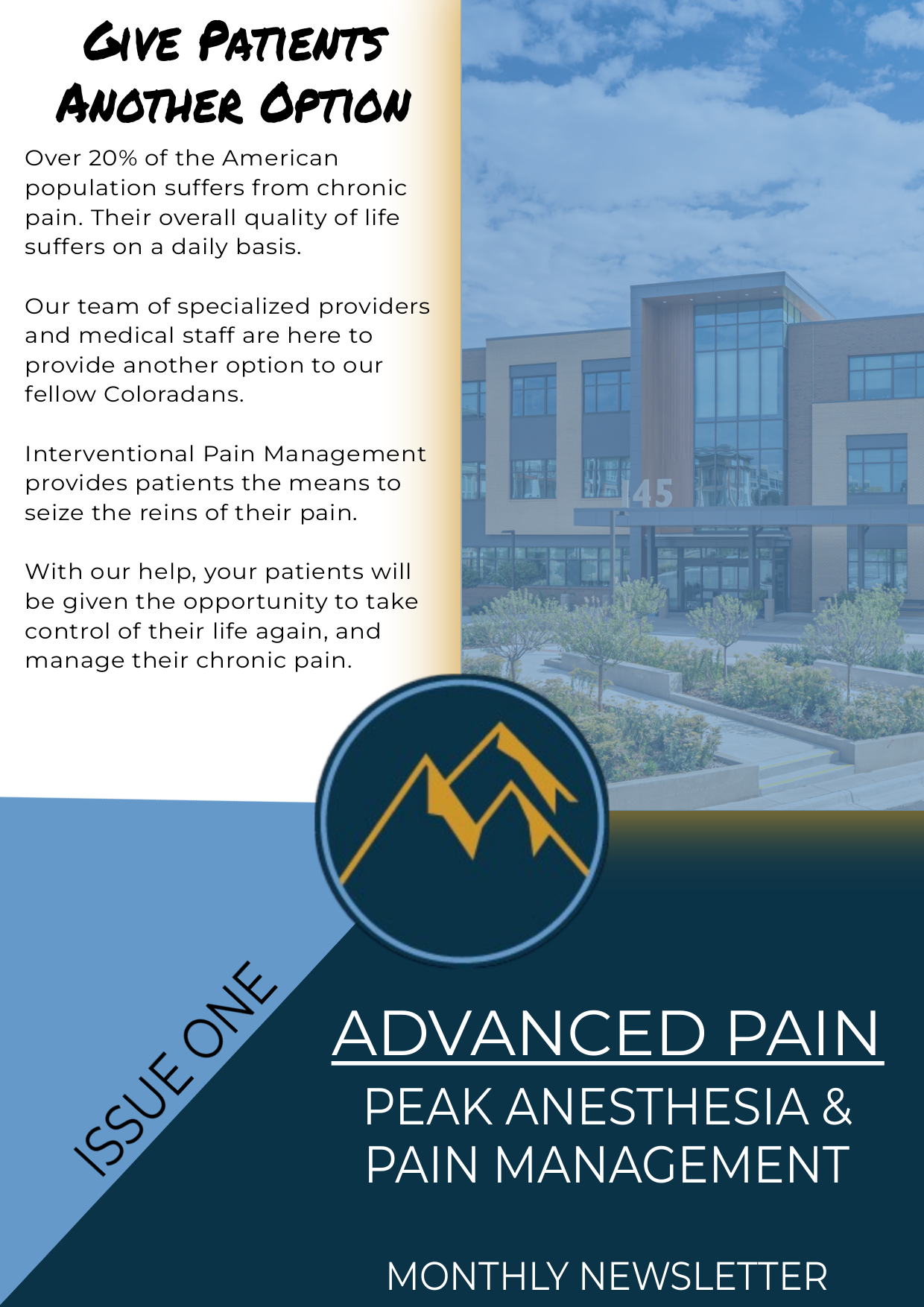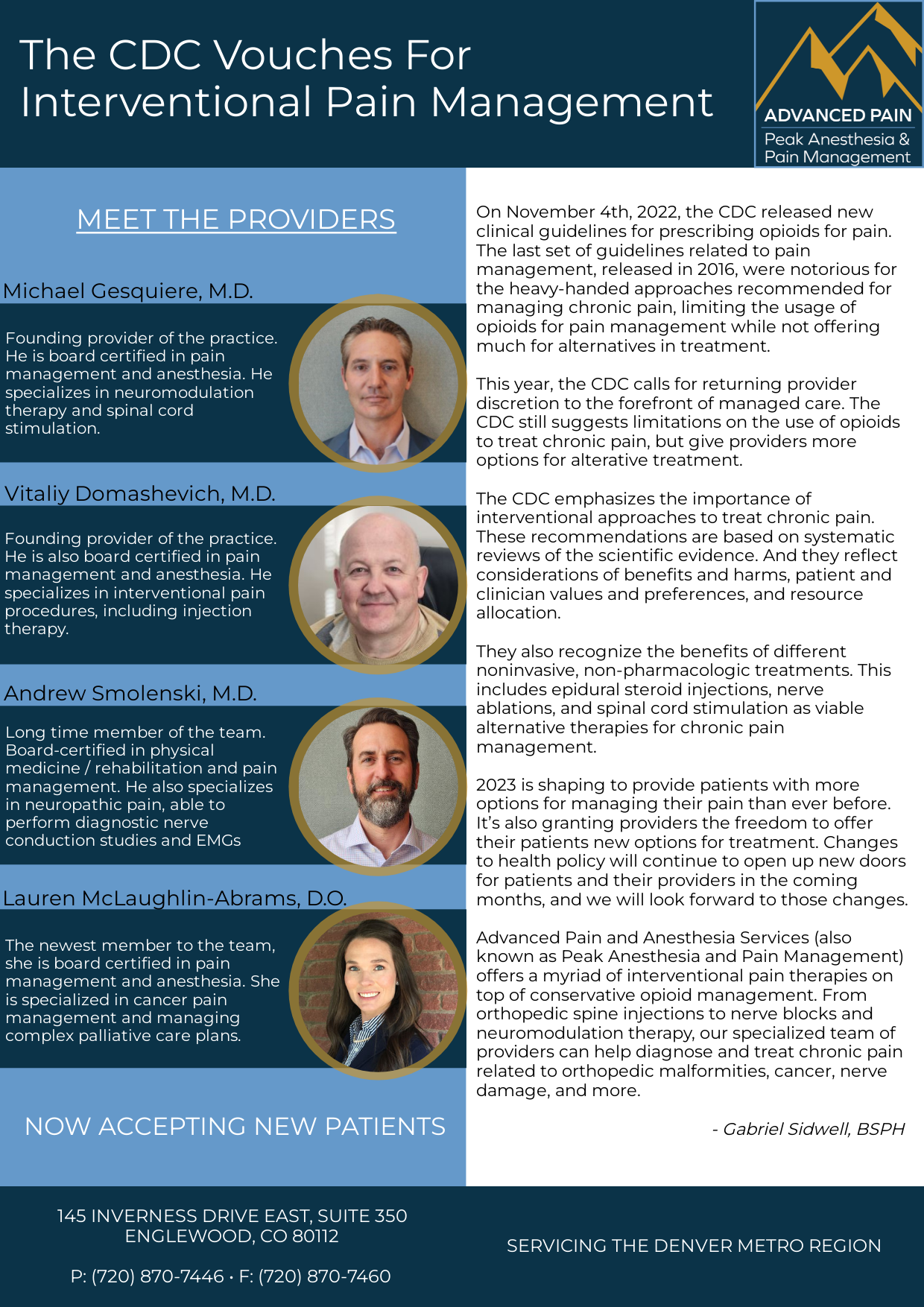 In future newsletter issues, we'll continue to provide the latest news in Pain Management and Healthcare for both patients and referring providers to read, along with announcements for new services or promotions we'll be running to improve patient retention and education.
Exciting times, and I am happy with how the design for the newsletter turned out. I'll share the final product once it is finished and after it has already been launched for Peak.
Interested in designs like this or other custom documents, such as resumes and CVs? Feel free to reach out to me to order a commission - I would be happy to work with you and your needs. In addition to this, I also offer other content writing and editing services to those who are interested. Reach out to me for more details.
Penman Ventures Newsletter
Join the newsletter to receive the latest updates in your inbox.
Comments