New Opportunities For The Penman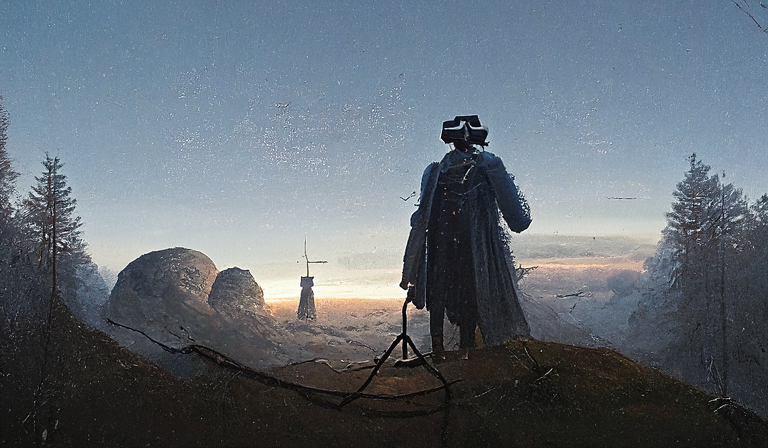 Table of Contents
Clinic Role Updates and News
Thank you for visiting Penman Ventures. This will be the first official update about me and my work, and there are several things to talk about. I have been shifting gears lately. Have been for the past year at least, anyway. Starting and building the website for Penman Ventures was my first step towards that goal, and I have had a lot of fun learning new things about copywriting and content management that I would have never experienced otherwise.
One big hurdle to overcome was the use of social media. Medical writing for a company rarely requires social media (at least, not the type of medical writing I normally do). I hardly touched Facebook two years ago. Now, I've reopened my Facebook account for friends and family while I have gathered a following on both LinkedIn and Twitter (these accounts are both accessible directly from this site). Marketing and making new friends continues on today, and I'll be looking at new methods to reach an even bigger audience.
In the meantime, it should be known that I also have a day job. I work at a pain management clinic and have for over seven years by now. The office has been expanding monthly, and we have already reached a point where our suite of two years needs more room (uh oh). But the doctors and our practice manager just want to keep going. As the clinic develops, so too should the employees. My recent experience and exposure to content marketing and regulatory medical writing has opened the door for me to do just that:
I am excited to announce that my practice is looking to promote me to a Quality Assurance Manager and Clinic Content Marketer.
This will be a vastly different role than from what I have been doing for the clinic before. Instead of being in a patient-facing position, I will handle clinic policy and workflow for the company, as well as helping with the business. From updating the company website to be more functional, to helping improve our record keeping to ensure compliance with state and federal regulations, I have a lot of projects ahead of me I will look forward to. Aside from building my portfolio further, this opportunity would allow me to meet more connections, build relationships, and further allow me to help patients in need through various programs designed to be convenient for both them and my doctors.
On a more personal note, it is something new for me to work on overall, and a pleasant alternative to finding a different job altogether. I love the co-workers that I get to work with now, and the team that our office has built overtime. After seven years however, I have reached an unfortunate point where I have become burnt out on direct patient care. As much as it pains me to say it, I do not find the same joy in the work that I did five years ago. I would not be the only one who suffers from healthcare burnout. There is a current healthcare worker shortage in the United States that has come because of the strenuous COVID-19 pandemic, and no one believes it will improve soon. This change in roles, as opposed to leaving the field outright, would allow me to continue to service people in need meaningfully while also improving my overall mental wellbeing.
Having the mental energy granted from this change will also allow me to continue to pursue other projects of passion that I have neglected for far too long. Some of which I intend to share with readers today. This will be it for personal updates regarding myself - let's move on to some of the content and services the Penman has in store for you.
Curated Content Panel - What The Penman is Reading
I will often come across a myriad of articles and other forms of content in my line of work (and on my own, of course) that I find interesting. Most of the topics of this content include personal health and wellness, fitness, healthcare, technology, and sometimes entertainment. Of content that I have strong opinions and insights on, I will start a new panel in future journal entries that will highlight fantastic work I think you would enjoy reading as well. This panel will also be where I share the aforementioned opinions and insights as well, along with other relevant information related to the topics of the articles I share.
Aside from articles, I will also provide book reviews of any literary works I have read or am currently reading, both of the fiction or non-fiction variety. Keep on the lookout for these recommendations, especially if you are a fan of High Fantasy and Science Fiction (my guilty pleasures). These will include average ratings and links to these books via Amazon or other associated retailers.
I appreciate all the feedback you can provide on the quality of these panels as they are released. Be sure to subscribe to the journal to leave comments and to take part in conversations!
Discounted Editing and Proofreading Services - Limited Offer
Those of you who have read this far should know that I am a freelance medical writer and content writer. As a skilled transcriptionist and someone who writes for doctors, my responsibilities include editing and proofreading the content of my providers and coworkers put out. These are also services that I offer to anyone interested.
For a limited time, until November 5th, 2022, I will offer Developmental-Line Editing and Proofreading services at discounted rates. My rate for editing starts at $50 per 1000 words and my rate for proofreading starts at $20 per 1000 words. If you have a work in progress and need a second pair of eyes to review your draft, or need another type of commission, reach out to me.
Tabletop Gamer & Enthusiast Special - 'Simple Dice' Download
I am an avid fan of tabletop roleplaying games, and I have released something nice and… simple, for my readers. Simple Dice is a quick and easy system specifically designed for fast online play and collaborative storytelling. Fans of FUDGE or FATE Accel in particular will like this.
If all you have is a d20 with some note cards for Discord Roleplay, MMORPGs, or an in-person session where someone forgot the board for the game you originally planned on playing, consider giving Simple Dice a spin (or… roll, hehe). Simple Dice is available to download directly from Penman Ventures as a PDF for free.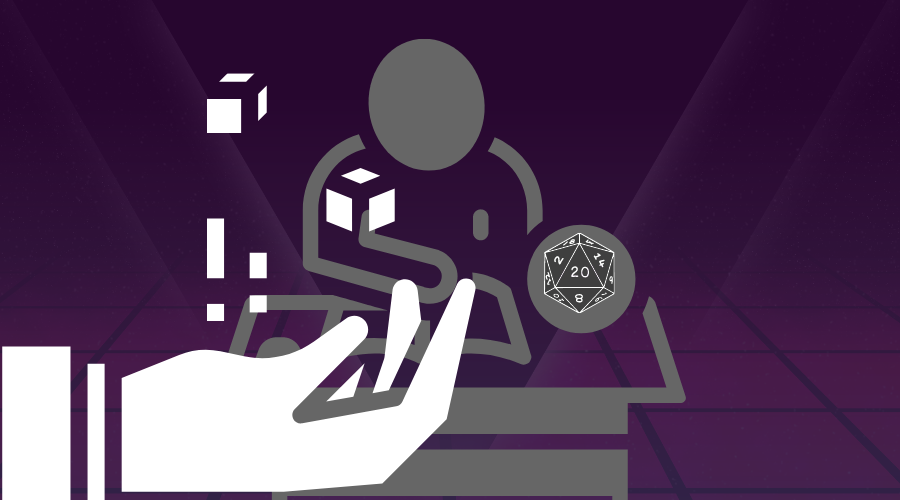 Simple Dice - Tabletop Toolkit and Dice System
Download
The Soulwrought Commission - Book One Announcement
Today I announce the book I am currently in the process of drafting. If you are a fan of atypical fantasy and arcane punk, read on. As an aspiring author and a man who has chased his passion for the written word for years, I have finally gathered the courage to make a meaningful effort in publishing stories that I have had running in my head for a long, long time now.
The Soulwrought Commission is a high fantasy / arcane punk book series which follows a company of protagonists led by an artificer who comes to lead a consortium and humanitarian front.
If you are interested in following the book's development process, be sure to subscribe to my journal for the latest announcements pertaining to it. I will also be posting behind the scenes updates, character biographies, book scenes, and more.
---
Thank you for reading Penman Ventures. There are a lot of exciting new things coming our way, and I hope to see you accompany me on the writer's journey. Until next time, keep pursuing your 'write' for better health.
Penman Ventures Newsletter
Join the newsletter to receive the latest updates in your inbox.
Comments