It's Been Pi Months Since I Started My Writing and Editing Business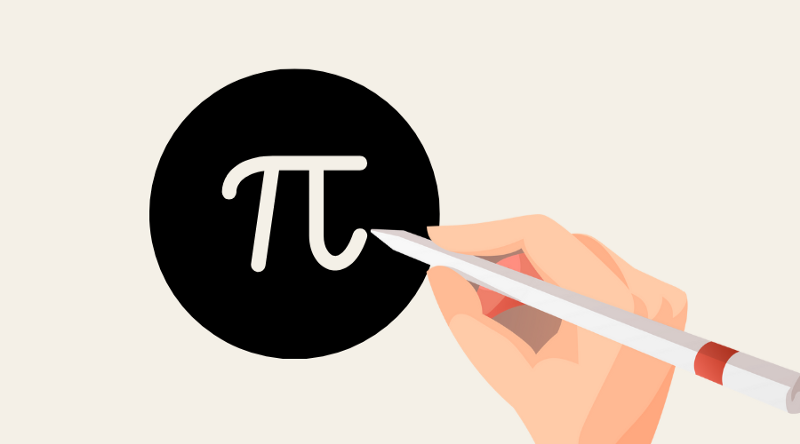 It's been three months and fourteen days since I started Penman Ventures as a freelance writer and editor. It's safe to say that these have been the busiest three months of my life, but that is not a bad thing. For years I have known I wanted to make writing a part of my future, and it was only recently that I have worked up the courage to build something from nothing.
I now have 200+ followers on Twitter, 135 followers on Medium, and one client that I work on retainer. For someone who works full time at a clinic as a medical assistant, and can only put in an hour or two of work per night to write, advertise, design images, and more, I have to say that this progress isn't too shabby. Could it be better? Absolutely. But all good things come in due time.
Since starting this venture, my eyes have opened to a myriad of lessons that helped me grow as a person, and have helped my business gain more credibility. I'll share with you some of the most important lessons I've learned since starting my business.
1. Write Content You Know; Write What Readers Read
It's important for all budding writers, or writers breaking into freelance for the first time, to find their niche. The writing niche is defined as the type of content you enjoy writing and what you enjoy publishing. My niche is creative and academic-health writing, two subjects that I absolutely love and can write all day on. By finding your writer's niche, you'll not only have a well of topics you can draw on; you'll also have an easier time finding your audience and providing them with the content they want to read.
Quality-control is also tied to this. By finding your niche or sphere of influence, you gain more experience in writing within that niche, and can improve the quality of your content exponentially, in contrast to just writing what comes to mind. I wrote one article that was outside my niche, "Buying a House? Here's Some Things to Think About", and it was by far one of my worst articles, clear by the 1 view it got. Improving the quality of your work overtime will also give you a more commanding presence within SEO, making it easier for readers to find your work when you're also using the keywords and optimization tools.
2. Be Picky With Your Business Connections
I am sorry to have to tell you this, but no one wants to give a new freelancer a 8 minute ad-spot on T.V. because you 'look like a promising entrepreneur', or publish your book on Forbes, or enter a joint partnership with you on an Upstart account. A lot of the messages you receive on your channels from other 'business entities' looking to connect with you are more often than not schemes for you to pay money towards something that won't benefit you in the long run.
This may not apply to you necessarily unless you're building a brand. New business owners and sole proprietorships are often targeted by predatory practices looking to capitalize on a new business's inexperience. It isn't until you sign contracts they'll hit you with a hidden clause on their own website that you owe X amount of fees in copyright, editorials, and more, with severe limitations on how you can redistribute your hard work.
Be picky with your business connections. Research these entities thoroughly and read the find print before you sign anything that might damage your personal earnings and prospects for the future.
3. Be Selective With Clients
This lesson is like the previous one, except this applies to any freelancer. Whether you're starting a business or trying to earn money on the side, you should always be selective with your clients. Only you know your own worth. If you are ever approached by someone offering work but they are setting off your red flags, run.
Now I admit I am fairly lenient. If I am approached with an interesting commission, even if it's not immediately related to the work I advertise but is still within the field of writing or editing, I consider taking the commission for two reasons. One: If it's a job that can be completed, you can add that experience to your portfolio and repertoire if you feel confident that you can do it again. Two: Business is business, and adding another completed job under your belt when you're new to freelancing never hurts.
There are two major red flags for me, however. The first is if I'm messaged by anyone with an account with no profile picture. Hastily created accounts are more often than not scammers or dead-end contacts. It's a waste of time. Second flag is anyone approaching me for work that is completely outside the field of writing or editing. No, I'm not interested in data input for your crew for $10 dollars per hour. Those who do not even bother reading the type of services I am offering are not worth the time to respond to.
4. Social Media Will Be Your Main Advertising Tool
Before starting Penman Ventures, I never owned a Twitter account. I barely took time to check out Facebook (I'm sure I have at least 56 notifications if I look right now). I have never been a fan of social media for the longest time. At least, not until recently.
I found that most of your readership and business comes from social media connections. Between LinkedIn and Twitter, there are over thousands of users and potential clients who will at least show interest in your work. Using social media turns out to be the best way to connect with your readers, and the best way to build a presence as a freelancer. Writing without social media pages to showcase your work is equivalent to writing in a vacuum.
---
Starting a freelance writing and editing business has been an interesting endeavor so far, and fulfilling. I can say that I'm pretty content so far with my progress. I look forward to continuing to grow Penman Ventures into something that I can be truly proud of.
Comments
Sign In or Become a Subscriber to Comment.

Penman Ventures Newsletter
Join the newsletter to receive the latest updates in your inbox.