How COVID-19 Changed Pain Management
How COVID-19 affected healthcare and chronic pain patients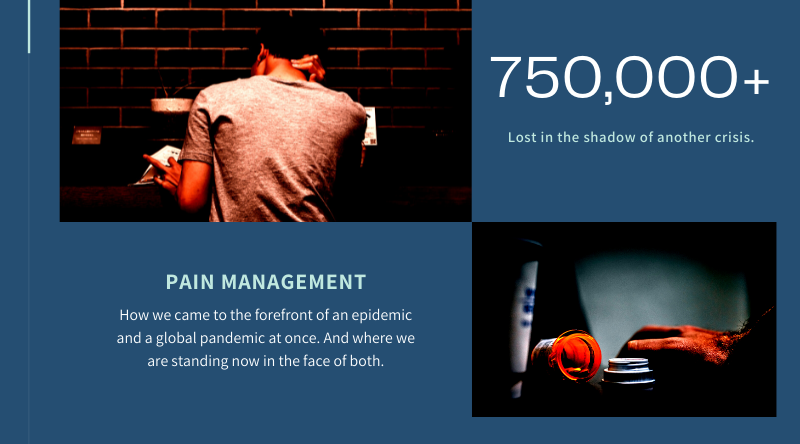 Introduction
The healthcare industry is a constantly expanding field. Showing the most opportunity for growth in the 21st century, different offices and facilities are finding their identity within a multitude of specialties meant to assist the patient population.
Among them includes Pain Management, a specialty in medicine dedicated to assisting patients suffering from painful conditions that persist for longer than twelve weeks, such as cancer pain or spine degeneration.
Pain Management has seen its fair share of controversy as the methods of pain management typically rely on the use of opioids, and various procedures not always covered by insurance companies. Second only to Oncology, Pain Management has one of the largest burdens in terms of patient care and population in the industry.
Prior to the COVID-19 pandemic, the United States faced another epidemic: The Opioid Crisis. Between 1999 and 2019, as reported by the Journal of Population Health Management, over 750,000 people have died because of prescription or illicit drug overdose.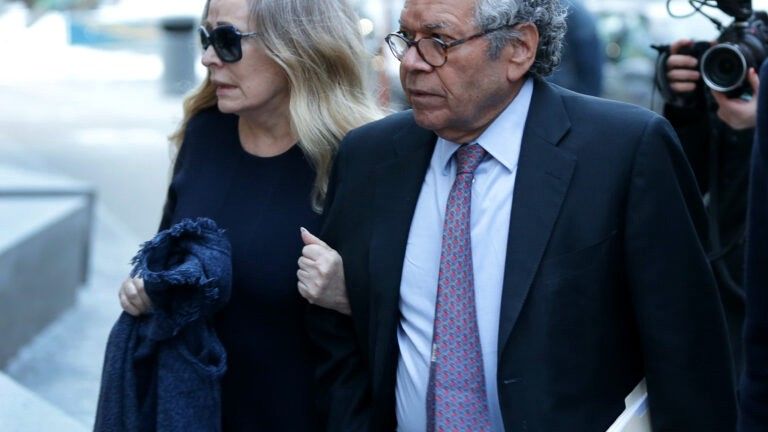 We have punished several drug companies, most famously Insys Therapeutics and, more recently, Purdue Pharma, for contributing toward the problem by offering incentive programs to physicians to push opioids upon their patients. Because of this, Pain Management practices who are legitimate face a myriad of restrictions and policies they have to follow in order to keep their license to practice.
There is a growing stigma over pain management; affecting the mental health of chronic pain patients receiving these pain management services. We have painted prescription opioids for the management of pain in a negative light, and outside perspectives rarely realize the amount of additional care (I.E. injection and physical therapy) that is required to maintain a good quality of life for patients who suffer from irreversible conditions.
Then the COVID-19 pandemic hit.
For several months, offices and surgery centers had to close completely in order to comply with national and state guidelines for containing the spread of the SARS-CoV-2 virus. We put elective procedures, treatments that are deemed unnecessary for the preservation of life in a critical situation, on ice.
This included alternative pain management therapies like injections, resulting in ongoing treatments to be put on pause for several months, leaving chronic pain patients without the proper care that they needed in order to maintain a good quality of life. The feeling of isolation worsened significantly due to not only quarantine, but also physical limitations on the body placed on these patients.
Yet almost ironically, we lifted a multitude of previous restrictions placed on pain management practices to provide chronic pain patients with the care that they need.
Restrictions on opioid pain management regressed in the few months' quarantine was in effect, granting pain management physicians the ability to perform routine medication management and changes through TeleHealth services. This never would have been considered for Schedule II or even Schedule III opioids and medications, like benzodiazepines and muscle relaxants, because of the previous requirements that needed to be met (regular pill counts and urine drug screens).
As this happened around the same time electronic prescribing became mandatory, we gave physicians the ability to provide opioids and narcotics… without actually needing to see their patients in person.
The Effect on Pain Management, and the Pandemic's Outcome
These new freedoms were a godsend for chronic pain patients for a time. But these ease-of-access fixes to the COVID-19 restrictions were never meant to last. By late 2021, some of the old restrictions that were placed on pain management practices to combat the previous Opioid Epidemic came back in full force, and not without justification.
During the time drug testing, pill counts, and other protective checks could not be done under stay-at-home orders, Justin Niles and his associates reported an increase of almost 19% in overdoses in the United States, according to the Overdose Mapping Application Program (ODMAP). The Journal of Population Health Management performed a more in-depth analysis in their article and found that most of this has resulted from illicit drug combinations, involving fentanyl and heroin.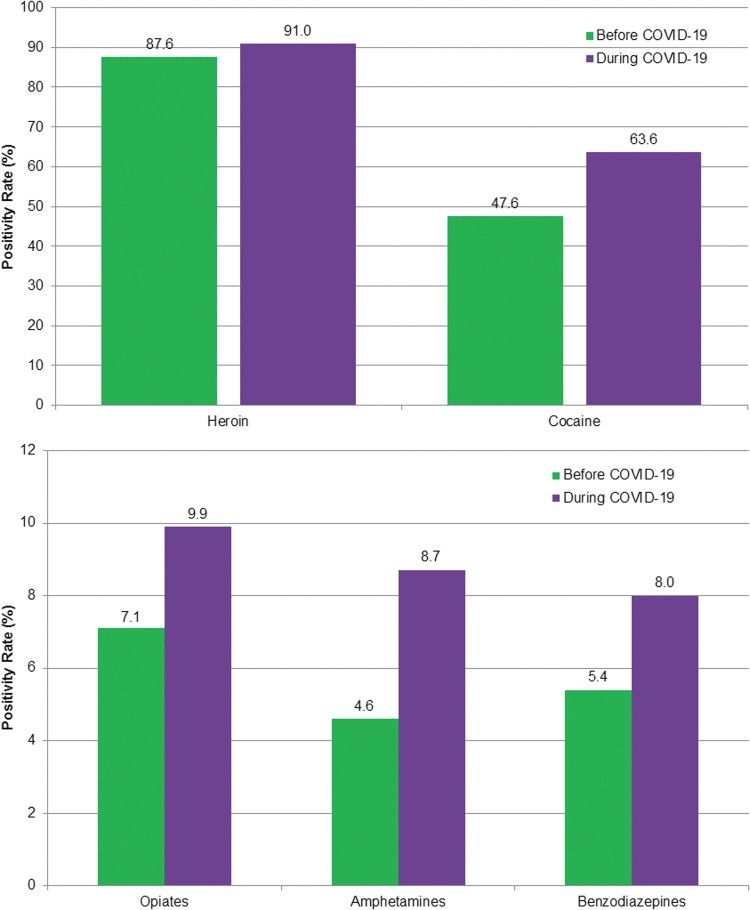 Because of this, a lot of chronic pain patients are experiencing whiplash on what is and what isn't required to remain compliant with their pain management contracts and their ongoing care plan.
With the nation's diminished trust of healthcare authorities for how the COVID-19 pandemic was handled, controversies and transparency issues with the COVID-19 vaccinations, and the government's continued off-and-on approach to quarantine and mask mandates, this ultimately damaged the perception of healthcare and public health in pain management.
Where We Are Now
In 2022, we are still dealing with the effects of the COVID-19 pandemic while there are still questions on how to handle pain management. We have access to elective procedures again and the means to continue to provide care for chronic pain patients.
However, we have most of the old restrictions that were present for the Opioid Epidemic in place again. According to the Elsevier Public Health Emergency Collection, there is still fear of contracting COVID-19 by visiting public areas — including doctor's offices, hospitals, and ambulatory surgery centers. This is a problem for physicians and providers when they have to perform their routine duties.
The best that we can do during these times is to ensure we are practicing safety as effectively as we can. Routine COVID testing before visiting public facilities, and communicating with your healthcare providers and sharing results of those tests, can promote safety between patients and providers.
A better understanding of what physicians are required to do in order to continue to provide pain management will also help soothe relationships between medical offices and chronic pain patients. Providers should also understand the whiplash their patients have had to go through with the multitude of policy changes that have happened over the course of the COVID-19 pandemic.
Ultimately, patience during the ongoing pandemic will be what ensures ongoing, proper patient care within pain management. Following local guidelines, and recommendations from physicians, will help keep everyone healthy and prevent interruption of ongoing care plans.
---
Content References
Niles, J.K., Gudin, J., Radcliff, J., Kaufman, H.W. (2021). The Opioid Epidemic Within the COVID-19 Pandemic: Drug Testing in 2020. Population Health Management (24). doi: 10.1089/pop.2020.0230
Puntillo, F., Giglio, M., Brienza, N., Viswanath, O., Urits, I., Kaye, A. D., Pergolizzi, J., Paladini, A., & Varrassi, G. (2020). Impact of COVID-19 pandemic on chronic pain management: Looking for the best way to deliver care. Best practice & research. Clinical Anaesthesiology, 34(3), 529–537. https://doi.org/10.1016/j.bpa.2020.07.001
Reactions are loading...
Sign In to React
Comments
Sign In or Become a Subscriber to Comment.

Penman Ventures Newsletter
Join the newsletter to receive the latest updates in your inbox.