A Welcome, Endeavor, & New Direction
What to Anticipate from the Penman Moving Forward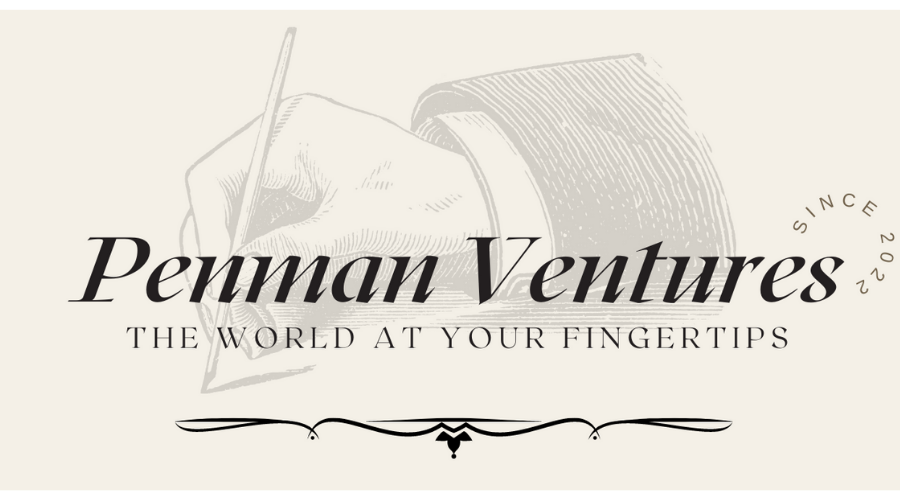 Table of Contents
It has been an incredibly busy month! My wife and I recently moved. There have been some computer issues. And I have been working on a few jobs for different clients. All while I was working to move my website onto a new platform. For those who came across Penman Ventures before, you may immediately notice that it looks very different from how it looked before. That was because the old website was cobbled together with Carrd and a couple of different plugins to make it all work as a freelance writer's site.
I made the move to a new platform entirely, however, that already had most of the tools I would ever need, Ghost.io. It took some time to learn and understand Ghost as it relies on Handlebars HTML in order to code. I went through a few different templates and iterations of the website until I finally settled on the theme that you see here today, and took more time to make sure my own additions to the site's code fit and function together. In short, Penman Ventures as a website is something entirely new from what it was originally. Instead of just a landing page with an array of different links to social media and Medium, Penman Ventures is now a fully functioning, online journal that will contain my work in-house (except for a store page to come at a later time).
With how much has changed overall, I figured it would be a good time for me to start fresh myself. Most of you who come across this website now are likely to be new to Penman Ventures (unless you're familiar with my work from Medium). As this may be the case, I want to take the opportunity to introduce myself, and also walk through what makes this website… well, what it is. A warm welcome to everyone new to Penman Ventures.
About The Author
I should probably start with who the "Penman" actually is. By definition, a penman is "a person who was skilled or professionally engaged in writing by hand, typically, as a clerk, on behalf of others. An author". 'Penman' also is an incredibly snazzy surname, and I'm envious of it. In Penman Ventures, however, the "Penman" is me.
My name is Gabriel. I've written under the name "The Penman" in different media in the past, but never to the depths to which it leads to creating an actual website around the persona or the "idea" of being an individual that lives and dies by their writing. I'm a graduate from the University of Colorado Denver, studying Public Health and Health Sciences. I'm in my late twenties, going into early thirties, and am always eager to learn more things and attempt different projects. Deemed a bit of a busybody, I have no intention of settling down soon.
I have always had a hobby for writing, but never thought to dive too deep into it as a career. I grew up on the notion that writing and artistry do not make for suitable careers. And looking at it now, I can admit, it looks tough making a living off of either meaningfully still. This was all before we came to understand the true potential of the internet, though. Today, in 2022, the internet encompasses almost every aspect of our lives, including information. With the world as our audience, now is the best time for a writer to make a living off their words, which many are now. Hence why I reconsidered my stance of being a writer.
I am a creative writer. I love writing stories and creating new worlds and their accompanying concepts. I have been filling journals with various ideas since middle school. After college, I also became an academic writer. I came to understand the true value of being able to convey complex information and studies in a comprehensive format.
For the past eight years, I have worked in the medical field as a medical administrative assistant. I found several unique opportunities to employ my skills as a writer for different projects, including ghost writing for doctors. At first, I thought of this as a side-gig mostly, never something to supplement my principal source of income. Over time and after research, however, I came to learn that it is actually entirely possible to make something from my writing. Medical writing alone as a field of work is actually very lucrative, with the right connections I found. And the potential for freelance work is also enticing…
Hence why Penman Ventures exists as of 2022. It is not only an outlet for me to continue to do something that I truly love, but it also is an opportunity for me to branch out and offer my services in the written world to more people than just doctors or health administrators. An opportunity to grow in my career as a writer and as an individual.
What Exactly is Penman Ventures?
Penman Ventures, at its core, is a service. A writing and editing service for both personal and professional use. I take great joy in completing different projects that require skill in either creative or technical writing, and Penman Ventures is a website that reaches as many potential clients as possible. It's a landing page for those who find me to connect with me in a multitude of ways, whether it is over email or social media.
I found I didn't want to settle for Penman Ventures being just that, however. After my time in college, I found that there was a disconnect between the people performing advanced study and research and the folks who reported study and research. I could not tell you the number of times I came across news articles or other blog content that reported on academic research and got the facts and implications completely wrong, misleading readers into believing in a false narrative.
So, Penman Ventures is more than just a landing page. It's also a public web journal, containing my own articles and research into various topics touched by academia. For the sake of keeping Penman Ventures fun, you'll also find that I talk about other, less dour topics such as wellness, fitness, entertainment, and gaming. Thoughts, musings, and news arranged in both a creative and informative way, which promotes conversation and camaraderie.
An opportunity to form a community of informed readers and writers, looking to promote individual health both physically and mentally, while remembering to enjoy the smaller things in life.
Future Plans & What to Expect
You can expect more consistent articles and publications from Penman Ventures. Future publications will be more long-form, and take on an ongoing journal quality, consistent from piece to piece. Each publication may contain one or multiple topics, organized with an accessible table of contents so that you may read ahead on the subjects you enjoy the most.
I plan to release a new "Issue" for Penman Ventures about… once every one or two weeks, and will include curated articles that I either liked and believe you would enjoy; or that I have worked on myself for other clients. Some issues may contain short newsletters that'll cover updates concerning myself or Penman Ventures.
Penman Ventures will also have a store page, eventually. I am currently working on a couple of new books that I am hoping to self-publish once they are finished. I mostly like writing high fantasy and that will be the book I finish first, but I may dive into other genres and even some non-fiction collections of my work that are not published on this site itself.
As Penman Ventures is going with a new direction and as this is essentially a brand new website, I want to offer a special opportunity to new subscribers that join the journal and the community.
For the first two-hundred subscribers, you'll automatically receive lifetime "Patron" status for Penman Ventures. Patrons receive a few additional benefits not included in the Free Subscription, including Patron-Only Journal Issues and special Newsletters with Discounts on future merchandise, including books (once they are published, of course). Subscribers will also be able to join the community and be granted the ability to comment and converse with others on comment threads and forums.
Thank you. And another warm welcome to Penman Ventures.
Reactions are loading...
Sign In to React
Comments
Sign In or Become a Subscriber to Comment.

Penman Ventures Newsletter
Join the newsletter to receive the latest updates in your inbox.