A Review of Upwork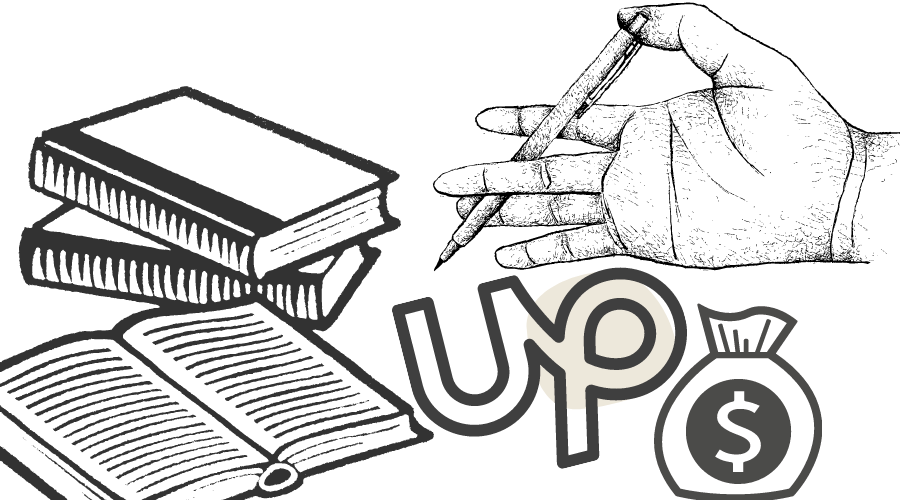 I have kept myself busy for the last few days, and not only with the latest migration of my website. I was exploring different opportunities for freelance writers when I came across a website called "Upwork". And I have to say that the work market Upwork offers is perhaps the most promising that I have come across.
So far, I have completed a couple of commissions for clients through the platform, and have played around on the website for long enough to give a confident first impression of the specialized work and talent market of Upwork.
What Is Upwork?
Upwork is a website designed not only for freelancers to advertise their services to the world but also a place where employers could post their own requests for varying jobs and projects.
It is like Fiverr in design, and similar in functionality to PeoplePerHour, and overall grounded in the idea of allowing talent to make their own opportunities either full time or part time.
Hayden Brown, President and CEO of Upwork, states on their About Us page, "Our mission to create economic opportunities so people have better lives has taken us so much further. As a result, we've become the world's work marketplace where every day businesses of all sizes and independent talent from around the globe meet here to accomplish incredible things."
Upwork definitely has opportunities for any manner of individual or organization to accomplish incredible things. Let's look at how the platform provides these opportunities.
Reviewing The System
There are multiple things that Upwork is doing all at once, and I should start by talking about its job board and workspace. First, employers or people looking to hire talent post their requests on Upwork for talented freelancers to bid on. They use "Connects" for freelancers to bid on specific jobs.
You can even use Connects to boost your proposal or bid (a mix of an application, cover letter, and requested compensation) top of the client's list to review. If a client accepts your proposal, you gain those Connects back after responding to their interview.
Once details are worked out about what you two are expecting, what your milestones / goals are, and what the compensation will be, the client starts a contract with you. They put money into an in-house escrow account, and you can start work on their request. When the work is done, you submit your work for final review and payment. If the client accepts your work, the money in the escrow account is released to you.
It is fairly straightforward, and Upwork takes a lot of measures to protect both freelancers and clients from shady practices. First off, work started on Upwork has to remain on Upwork. It's not recommended you discuss work outside of the website until after a contract is started, to prevent any scams from taking place.
They are fairly stringent on this rule too, as I've seen several jobs be taken down pretty quickly because employers asked freelancers to communicate outside of Upwork (I.E. via Telegram, which is kind of shady already). While this may seem restrictive, it's all to protect their website from predatory practices or bots.
There are also a multitude of other rules and recommendations for clients and freelancers both to protect their work and time. There are even recommendations on how to respond to unresponsive clients: If they do not respond to your request for final payment after 14 days, the funds deposited in the escrow account are automatically paid out to you.
Freelancers also have the option to post up services of their own as well, similar to Fiverr and PeoplePerHour. Called "Projects", freelancers can post pre-made packages on their profiles for potential clients to purchase. This leads to a similar workflow and process as described for the job board above.
How Does it Compare to Fiverr?
Compared to Fiverr, Upwork is an overall better system. Upwork promotes quality over quantity, something that I've noticed during my time on Fiverr. Where Fiverr promotes the cheapest and quickest jobs on their platform, Upwork values quality work and communication with clients in a way that flows in a more natural and relaxed manner.
It's professional.
Another downfall of Fiverr is the lack of a functioning job board where clients can post their requests. This makes freelancers very reliant on potential clients finding their profiles and Gigs, and hoping it's enticing enough for them to purchase said Gig… something very difficult to do and make a living as Fiverr is flooded with insanely cheap Gigs. At least with Upwork, if a freelancer's project doesn't gain immediate attention, they can hop on the job board and find their work that way.
How Much Does Upwork Cost?
There are several payment models in play in Upwork. First, with all completed payouts, Upwork starts with a 20% fee, which decreases depending on how much you make on the job. Painful, but both Fiverr and PeoplePerHour have similar percentage charges on the money you earn. Aside from that, Upwork is free.
With a free account, you get 10 Connects per month that you can use on their job board. You have the option to purchase additional Connects at a rate of $0.15 + tax, so if you find yourself unlucky in your proposals, you can purchase more Connects to arm yourself with bidding power.
Upwork also offers subscriptions for freelancers as well. A Pro account is $14.99 + tax / month, and it comes with several benefits. First off, you gain additional functionality with your account and profile, allowing you to customize your URL for additional branding options and recognition. You get 80 Connects per month instead of 10, reducing the need to purchase additional Connects should you run low. Also, you also get to view the range and average of compensation on competitor bids - which is insanely helpful in making sure you're not overstepping with your requested compensation for a job, but not underselling yourself either.
My Overall Impression
Upwork seems to be a good platform overall for budding freelance writers and other talented individuals to take their first steps into the world of freelancing. While the pricing for the platform may seem like a fair amount at first, the amount of protections in place for freelancers to work safely and the benefits you gain from the price make it well worth it. I have just completed my first commission on Upwork, and I have to say that the experience was overall very pleasant.
With the surprising amount of work available on the platform for both medical writers and health content creators, I expect extended use of Upwork for some time to come. At some point, I intend to review PeoplePerHour to see how it contends with Upwork. But for now, I can safely say that Upwork is a good platform for freelancers to apply their various talents.
Comments
Sign In or Become a Subscriber to Comment.

Penman Ventures Newsletter
Join the newsletter to receive the latest updates in your inbox.